BOOKING YOUR EVENT
We love to organise and host events, from private parties in the Barn, to celebratory meals in the Eatery, or an afternoon with colleagues in our Upstairs Booths – we'll take the hassle out of the organisation and work with you to make sure your event is one to remember. Pop in or fill in an enquiry form to see what we can do for you. 
---
The Barn
Available to book all year, the Barn is the perfect space to hire for your next celebration.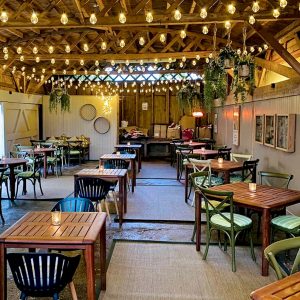 Venture through the Courtyard for good cheer and good food. Enjoy the versatility of our alternative space, and host your friends and family for weddings, christenings, birthday parties, and everything in between. Make the most of the warmer months with a drinks reception in the Courtyard if the occasion calls for it, and let your hair down in our beautiful market town location. The bar is always fully stocked, and the team are ready to make your occasion special with whatever you need.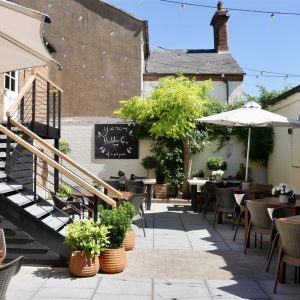 ---
Gatherings
Whether it's a casual get-together with drinks, a formal dinner for a special occasion, or a buffet lunch in an intimate setting, we have the perfect space for your next private booking.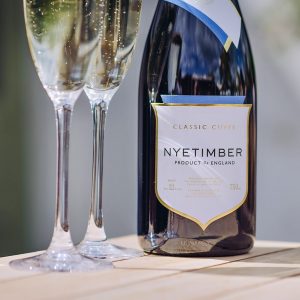 We always serve the good stuff, using top-quality ingredients with seasonality at the core, always free-range, and dishes we'd be happy to serve in our own home. Our food is all freshly prepared in our kitchens, so we can be flexible to anything you need, whether you're looking to order from our main menu, set menu, or even just a few deli plates with drinks. Pop in to the pub, give us a call on 01789 404919, or fill out an enquiry form.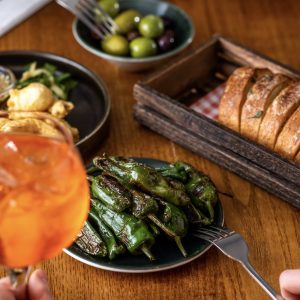 ---
Business Occasions
Whether you're looking to hot desk from one of our Private Booths, or gather round the table for a meeting outside of the office, we have plenty of sockets in our private upstairs area, and all the amenities to make for a productive and hassle-free day of work. Free wifi, Union Hand-Roasted, and delicious food served all day. We have a number of packages available and all details will be arranged prior to your arrival (for more formal occasions), ensuring the day runs smoothly. The only decision you have to make on the day is whether to stay for a well earned beverage!
We look forward to welcoming you soon.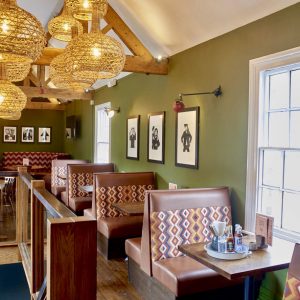 ---