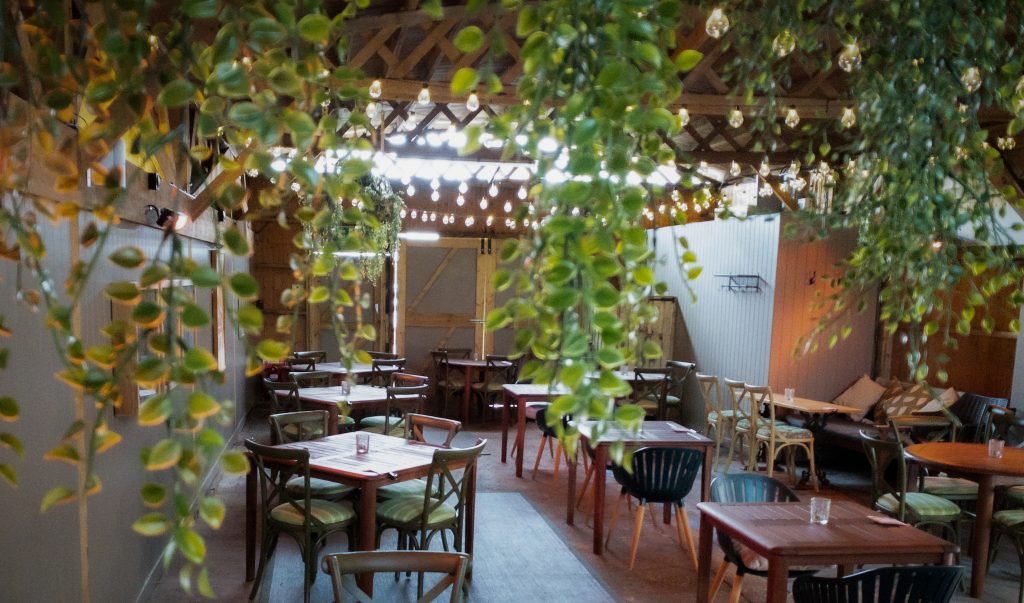 PRIVATE PARTIES
At last, all restrictions are lifted and we are looking forward to meeting up with friends and family, toasting missed celebrations once again.
The Barn is the perfect space for weddings, celebrations, feasts and festivities, or for groups of friends just wanting to settle down in this cosy indoor-outdoor rustic barn, with a table full of deli plates & cocktails. There's also upstairs in the pub – perfect for gatherings across a few tables. Enquire about your next get together and talk to us about private hire of one of spaces – whatever the occasion, we've got you covered.
Pop in and see us, or enquire online.

WORKING FROM THE PUB
Upstairs at The One Elm is the perfect space to settle down for the day with your laptop, a refreshing break from the home office.
It's been a year like no other, and for many of us, it's meant the beginning of flexible working. After months of working from the home office, many of us are craving a fresh and innovative workspace to get those creative juices flowing. The One Elm offers an open, versatile space, and has all you need to get out of the house and work from the pub. Make the most of free WiFi, spread out in one of our booths, there's fresh coffee and lunch brought straight to your table. We've also made it super easy to order via our app, so you really can sit back and focus on your work.
BUSINESS MEETINGS
Free wifi, Union Hand-roasted and delicious food served all day.
Why not use the pub for your next business meeting? From business lunch meets to drinks and early dinners, talk to us about your next meeting. Whether it's a table for two to meet over coffee, or a large table with room to spread out, enquire with us today to see what how we can help when looking for an event space to hire.