An evening with the author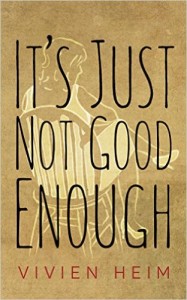 The pub was packed out last week for the launch of local author Vivien Heim's first novel, It's Just Not Good Enough.  More than 60 friends, family and well-wishes joined us upstairs over mulled wine and cheese to raise a toast to the book, in what was a wonderful evening.
Having the event with us here at the pub was the only way to launch the book, as Vivien had written it pretty much here in the Elm.  After popping her head round the door some 18 months ago to ask if it would be all right for her to work here, she was welcomed in and soon was sat comfortably at table 85 writing away.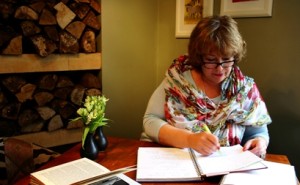 Gradually the novel – the story of Lucie Hunter whose courageous story speaks for all women who refuse to let life pass them by – took shape. Everyone got involved, making suggestions and giving comments, and soon the final chapter was complete.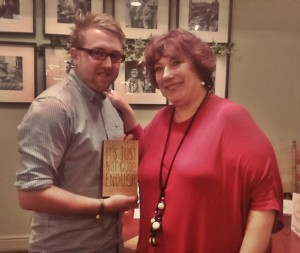 Vivien says that the inspiration for the book came from stories from her friends and also some of her own personal experiences.  Some of the action actually takes place in the pub and food features throughout the book.  Fitting then, that Vivien is planning to co-write a cookery book to accompany the sequel, which is already underway.
It's been wonderful to see Vivien here every day writing her book and to see the novel take shape and we're sure it will be a big success!  Buy a copy here and read more in Edge Magazine here.